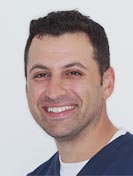 BDS (Hons.) MFDS RCS Ed. MSc. MOrth RCS Ed.
Registered Specialist in Orthodontics
GDC 149815
Zaid is very passionate about providing high quality orthodontic treatment to his patients, he is experienced in utilising an array of orthodontic appliances such as Invisalign aligners, Lingual, Ceramic and traditional fixed braces. His knowledge and expertise in the area allow him to tailor his treatment to each of his patients.
Zaid completed his specialist orthodontic training at Guy's Hospital and the Royal Alexandra Children's Hospital in Brighton. On completion, he graduated with a distinction in his Masters of Science degree and was awarded a Membership in Orthodontics from the Royal of College of Surgeons of Edinburgh allowing him to be registered as a specialist orthodontist with the General Dental Council.
During his training he was fortunate enough to present his research in national and international conferences. He is a member of the British Orthodontic Association, European Orthodontic Society and American Association of Orthodontists.
When not straightening teeth, you will likely find Zaid spending time with his wife and two children, on the golf course or under the bonnet of his beloved AC Cobra replica.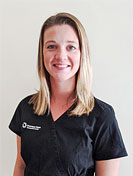 BDS (Hons.) MJDF RCS Eng. MSc. MOrth RCS Ed.
Registered Specialist in Orthodontics
GDC 244778
Hannah trained as a dentist at Bristol University and after graduating worked in South Wales and then at Queen Victoria Hospital, East Grinstead. She completed her specialist orthodontic training at Guy's Hospital and Medway Maritime Hospital in Gillingham. She graduated with a Masters of Science degree and was awarded a Membership of Orthodontics from the Royal College of Surgeons of Edinburgh. Hannah is registered as a specialist orthodontist with the General Dental Council.
Hannah has presented at both national and international orthodontic conferences. She is a member of the British Orthodontic Society and European Orthodontic Society.
Before starting at Grosvenor House Orthodontic Practice, Hannah spent six months backpacking around the world with her husband. Outside of orthodontics, Hannah enjoys cooking, running around the streets of Tunbridge Wells and planning her next adventure. Dear Dr Woodhouse,
It seems a shame, after so many years of seeing you with our daughter, to fade out of treatment without saying Thank you.
I would like to thank you, and all the rest of the team that were involved, for your kindness, and for the care you took to get the right result. It felt like a long haul at times, but the result is undoubtedly worth it.
Thank you so much.
Mrs KC After 18 months of treatment, my daughter has just had her braces off and now has beautifully straight teeth – job done. The whole process has been trouble-free and stress-free. From the initial consultation to the final retainer fitting, all the staff at Grosvenor House have been reassuringly professional and friendly, putting us at ease from the outset.
I can't recommend them highly enough – thanks to them, my daughter now has a brand-new confident smile.
Mrs PW
This was the first visit to the practice for my 13 year old daughter and myself. We were both a bit apprehensive. But as soon as we were in the practice we were received by friendly, reassuring receptionist. The Practice Manager was also available, she made us feel welcome and answered our questions with patience.
Our experience of the Orthodontist was as good, he dealt with my daughter with kindness and respect. He explained things clearly to her and listened to her concerns carefully.
My experience of the practice was really good and pretty much stress free. Thursday 6th December 2012 saw a routine CQC inspection carried out at the practice. The purpose of the visit was to check that essential standards of quality and safety are being met. The inspector looked at the treatment records of people who use our service. They talked to our patients and also the staff.
We are delighted to announce that all 5 outcomes inspected were passed with flying colours and all standards are being met. The Grosvenor House team received some excellent comments from the inspector. A copy of the report is available on the
CQC website
and also available at the practice.
Results of Inspection: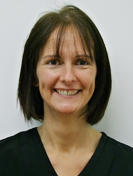 Orthodontic Therapist, GDC No. 13490
Alison joined the Grosvenor House Orthodontic Practice in 2005 after working in a general dental practice for 15 years. Soon after joining the practice she was given the opportunity to do various qualifications including the National Certificate for Dental Nurses, Orthodontic Certificate in Dental Nursing as well as Radiography for Dental Nurses.
Following this Alison was keen to pursue Orthodontic Therapy and was accepted onto an Orthodontic Therapy course at Warwick University in 2010. She qualified with a Diploma in Orthodontic Therapy in July 2011 and is now working as a full time Orthodontic Therapist at Grosvenor House and absolutely loves her job. No. Anything more than very minor discomfort, come back & see us. Your speech will be different. Practice speaking with the brace in place e.g. read out aloud at home on your own, & in this way your speech will return to normal within a couple of days. You may also find yourself swallowing a lot to begin with. This is quite normal & will quickly pass. Yes, keep the brace in for all meal-times. You will struggle for the first couple of days, but persevere & very soon you will hardly notice it! Take the brace out after a meal & rinse it under the tap. Take the brace out in the morning & at night-times, brush the teeth & brush the brace with tooth-brush & tooth-paste. Only for cleaning & contact sports i.e. rugby. For contact sports, e.g. rugby, take the brace out & keep it in a protective box. Put the brace straight back in your mouth afterwards. Usually around six months. Usually about every 8-12 weeks. If you have a problem, ring for an appointment sooner.